World Peace Bell New Zealand Chapter (Te Pere Iha Rakaraka o Te Aio)
World Peace Bell New Zealand Chapter members are the guardians (kaitiaki) of the Bell. They encourage the Bell's use for peace-related events. Ceremonies have included marking the day for Holocaust Remembrance (January 27th), the Christchurch Earthquakes (February 22nd), Tohoku Disaster Remembrance (March 11th), the Atomic Bombings of Hiroshima and Nagasaki in August, United Nations International Days for Peace (21 September); Against Nuclear Tests (29 August); Elimination of Nuclear Weapons (26 September); Non-Violence (2 October) and Disarmament Week 24-30 October. Other significant dates are listed on the Peace Calendar.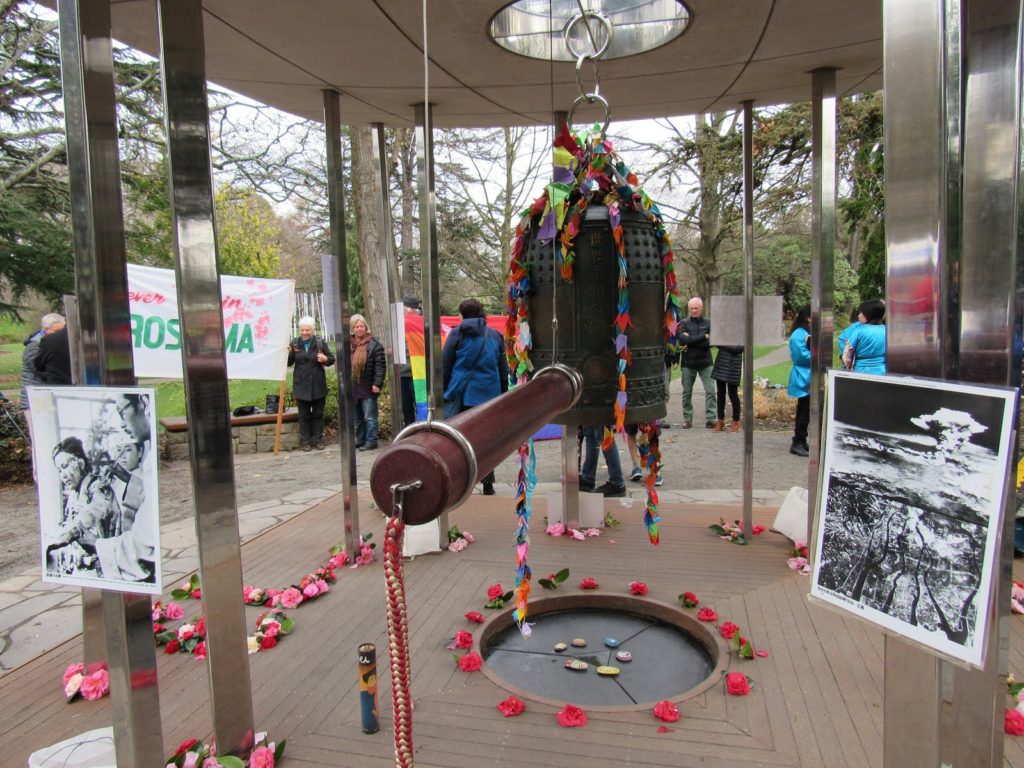 Why Christchurch?
Christchurch (Otautahi) was chosen as the home of the World Peace Bell due to its peace heritage. It became New Zealand's first Nuclear Free city in March 1982, and first Peace City in 2002. At the unveiling of the World Peace Bell in 2006, local iwi (tribe) Ngai Tahu named the site Te Hohou Roko and gifted a named pounamu/greenstone (Ira Atua Tane) which was sculpted into a pyramid shape and placed into the reflection pond beneath the Bell. In the same year, part of this pounamu (Ira Atua Wahine) was placed under the Cloak of Peace (Te Korowai Rangimarie) sculpture gifted to the Nagasaki Peace Park in Japan by the government and six New Zealand councils. Now every time the New Zealand World Peace Bell is rung, the pounamu resonates between the two countries.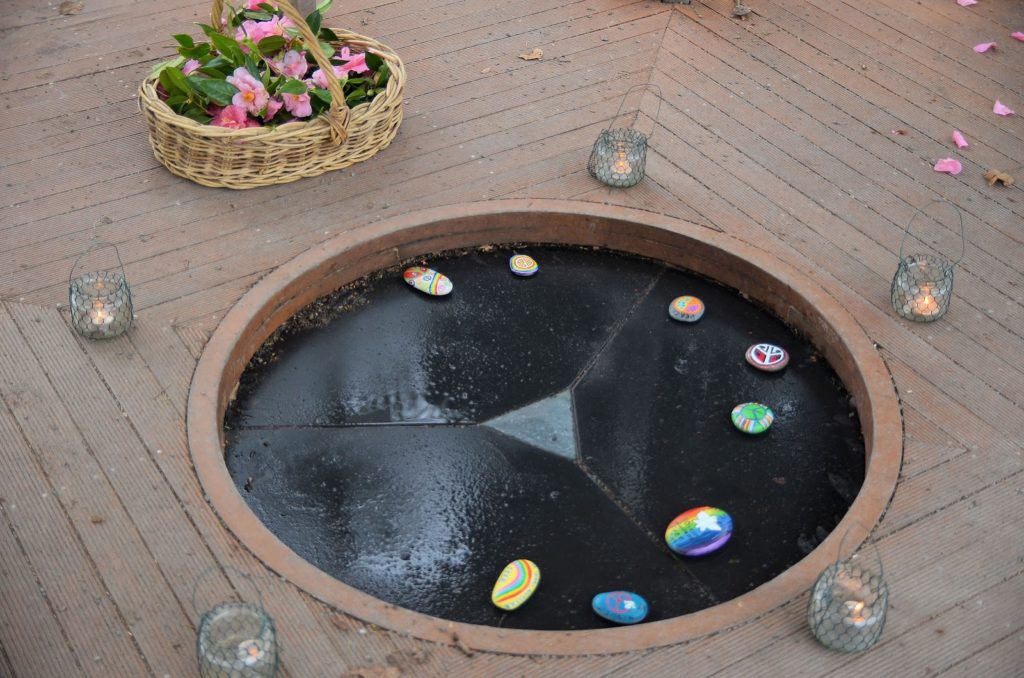 A camphor tree, grafted from a branch which survived the Nagasaki atomic bombing, was gifted to Christchurch by the late Mayor Itoh of Nagasaki as a symbol of hope. It was planted near the Bell in 2007. Around the base of the award-winning Pavilion are slate pavers engraved with the word 'Peace' in approximately 40 languages, including New Zealand sign language and braille. These symbolise the Bell's purpose as a gathering place for everyone—regardless of language, ethnicity, or creed—and represent Christchurch and New Zealand's commitment to peace.